Pressure Washing Birmingham AL
You spend too much money on landscaping, and hundreds of hours cutting the grass. Curb appeal is everything! So when it comes to making your home shine, you want the best company for the job!
Prettywash does great work and is the best exterior cleaner in the business with over 100+ 5 star reviews. Satisfaction guaranteed with a great job!
Top Rated, Highly Reviewed
We are hard working and can tackle all jobs no matter how big or small. Focusing on the smallest details, leaving you with excellent results! Our washing is always of the highest quality work.
Based in Birmingham
Founded and based in Birmingham, Alabama. Prettywash, a pro pressure washing company, is currently servicing Birmingham and the surrounding areas, including Homewood, Hoover, and Mountain Brook. We provide pressure washing and soft washing services.
A+ plus satisfaction
I recently hired Prettywash to clean my old, dark, and horribly stained driveway and front porch(large areas). After their washing and cleaning both, they look like I now have freshly poured cement. The workers were very professional, prompt and courteous. A plus satificacion rating.
-Jayne C.
5 Stars is not enough
He transformed our drive into "like new" condition and "soft washed" our steps. At the end, he was still going strong with a smile on his face and with obvious pride in his work!! I recommend PrettyWash without any reservation!!! Caleb comes when he says he will come and does not leave until the job is done. 5 Stars is not enough.
-Charles K.
So impressed!
Caleb is extremely friendly and easy to work with! He did an amazing job on our driveway, front porch deck and walkways. So impressed! We would definitely use him again!
-Allison C.
Overall excellent experience
They did an outstanding job. We were pleasantly surprised about how clean our porch and walkway turned out. They look new. I would highly recommend PrettyWash. They were efficient, communicated well and charged reasonable rates. Overall excellent experience.
-Chris R.
Best pressure washing available
Caleb has the best pressure washing service I have ever used, and I've used several. His service is first rate, and his cleaning is the best. He is not the cheapest one out there, but you get what you pay for. If you want the best pressure washing available at a fair price, call Caleb
-Jay C.
Would recommend him to anyone
Caleb made my patio, driveway & walkway look like new. He did a great job. I would recommend him to anyone needing pressure washing services.
-Jackson B.
Such an outstanding job
Caleb did a fabulous job. My flagstone patios were in terrible shape. He got them so clean it looks brand new. Caleb was very professional and polite. He knew what he was doing. I especially liked the fact he used his own water and didn't use our hose. He left the equipment on his truck except the actual pressure washing piece. He did such an outstanding job my neighbor has contacting him to work for him. You will not regret calling him.
-Jean B.
Highly recommend
Caleb pressure washed my 200 ft. Driveway and 2 walks. He was well organized, used quality equipment and wash solution. He worked diligently and fast. The job was completed in almost half the time others take. He was polite and kept me informed. I highly recommend him.
-Linda C.
Very professionally run
Very professionally run organization. On time, diligent in their duties, and priced competitively
-Jeff L.
Looked brand new
Caleb is a very delightful and courteous young man. He pressure washed my driveway, patio, and walkway on the side of the house. The concrete was dirty and mildewed, and Caleb did a great job and cleaned everything so that it looked brand new. He softwashed the flagstones in the front yard which were also very mildewed, and he got it clean and beautiful looking. I would highly recommend him to anyone.
-Robin F.
Highly Recommended
Prettywash is a licensed and insured Birmingham pressure washing services company. We stand out because of our commitment to providing an amazing experience with every customer interaction.
On each project, we deliver a 100% commitment to increasing your curb appeal and increasing your property's value. That is our specialty. We stand out from the rest by giving high-quality customer service, attention to detail, and timeliness. That is our core business belief.
Call us for all of your exterior cleaning needs!
Pressure Washing
Pressure washing! We use the perfect amount of pressure and solution for your desired results! Our results last longer because, we not only clean the problem we kill it! What's the wait? Let us blast away the mess today!
Soft Washing
Soft washing, because high pressure is not the best cleaning solution for all surfaces. It's the perfect method for cleaning homes and delicate exterior surfaces. Say goodbye to mold, mildew, dirt, dust, bacteria and other organic growth. The perfect amount of low pressure and solution is used to keep houses and delicate surfaces in pristine condition while still efficiently removing unwanted organic growth and debris.
Check Out Our Work
Prettywash is a licensed and insured Birmingham pressure washing company. We stand out because of our commitment to providing an amazing experience with every customer interaction. On each project, we deliver a 100% commitment to increasing your curb appeal and increasing your property's value. That is our specialty. We stand out from the rest by giving high-quality customer service, attention to detail, and timeliness. That is our core business belief.
Check out these pictures of our before and after work and book an appointment soon so you can experience these same great results!
Birmingham is a city located in the southeastern corner of Alabama. It is the largest city in the state, and one of two metropolitan areas in Alabama. As of the 2010 census, Birmingham had a population of 212,337.
It is safe to say that Alabama has become America's heartland in recent years. The state's thriving economy, booming population, and high employment rate are just a few of its many advantages. As the center of the country, Alabama offers a wealth of opportunities for businesses and residents alike. From great schools to affordable housing, there is no shortage of things to love about life in Alabama.
There are plenty of ways to enjoy the outdoors in Alabama as well. In addition to gorgeous scenery, the state is home to numerous parks and trails that are perfect for hiking and biking. There are also plenty of rivers to kayak or float down, as well as lakes for fishing and sailing. The state also has a rich culinary scene with plenty of top-notch restaurants featuring locally sourced ingredients.
Alabama is home to great entertainment options like music festivals, professional sports teams, Broadway shows, and museums. Whether you're looking for a quiet getaway or a bustling city, Alabama has it all.
Our Pressure Washing Services in Birmingham AL
Driveway Cleaning/Concrete Cleaning
We provide professional driveway cleaning and concrete cleaning. Most driveway cleaning services start with an assessment. An optional protective coating may be applied afterward. Either way the best way to get more info about getting your driveway clean is to contact us today.
Fence Cleaning & Deck Cleaning
Properly maintaining your wooden surfaces will save you money, boost your curb appeal, and protect your investment. Our cleaning experts will make your surface look as good as new! We are experienced with over 250+ jobs completed and 100+ 5 star reviews.
Pressure Washing
Keeping the exterior of your home, business, or your other investments looking their best is a breeze with a pressure washer. Dirt, grime, mildew, and algae all build up over time, creating unsightly patches of dirt and grime. Regular pressure washing can greatly increase the lifespan of your property by keeping it clean and clean. Our experienced professionals bring along the very finest in professional technology and products to handle your power and pressure washing needs.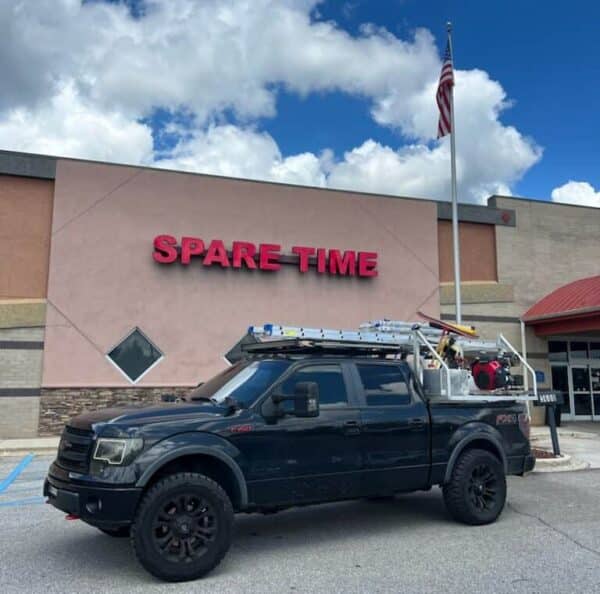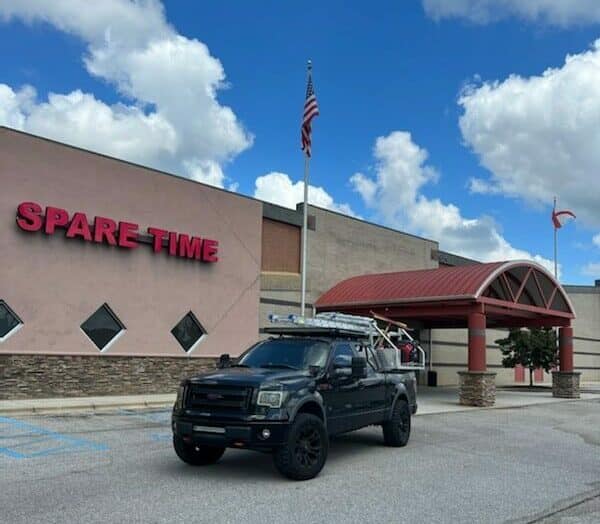 Roof Cleaning and Washing
A roof cleaning service is an important part of any professional exterior cleaning . It helps keep your home in good condition by preventing damage from dirt, debris, and other elements.  Instead of putting roof cleaning on your to-do list, book an appointment with a roof cleaning specialist.
This will additionally help save the worry of climbing on the roof, which is one of the most dangerous activities home owners undertake. Stay safe call an insured and licensed professional
Soft Washing
Soft washing uses a low-pressure stream of water to clean organic stains, mildew, and algae off of exterior surfaces. The water is mixed with bleach, algaecides, and surfactants to safely clean the surface. Using a high pressure washing machine on some exteriors surfaces will cause damage.
Consult a professional for proper soft washing technique.
Window Cleaning
Most homeowners do not clean their windows, for a variety of reasons. Prettywash technicians use proper chemicals to scrub and clean your windows. We know how important your time is. We will come out to your property to do the scrubbing and cleaning for you.
Your house won't get splashed with water or have streaks or lines with our three-step cleaning method. There will be no drips or streaks with our cleaning service. Get a pro to do your window washing in the Birmingham area.
Our Pressure Washing Work
Ready to get started?
We look forward to hearing from you!